With the help of the internet, we are all becoming digital citizens and influencers. Our digital footprint is growing every day. It is no longer just about our personal profiles. The world is moving towards influencer marketing.
We are all becoming content creators and content distributors. Influencer marketing has become a key driver of the digital marketing industry. The challenge is to identify the best platform for you to maximize the potential of influencer marketing.
Who is a social media Influencer?
It is a term that describes a person who has a large following of people on social media sites like Facebook, Twitter, Instagram, and many more. People follow them because they trust them, or they believe that they are experts in a certain area.
Some people call them "gurus", others call them "celebrities". These people are able to make a difference in the lives of their followers and have a huge impact on their brands.
Influencers are everywhere. From celebrities to bloggers to business owners, influencers are those who have the ability to create and share content.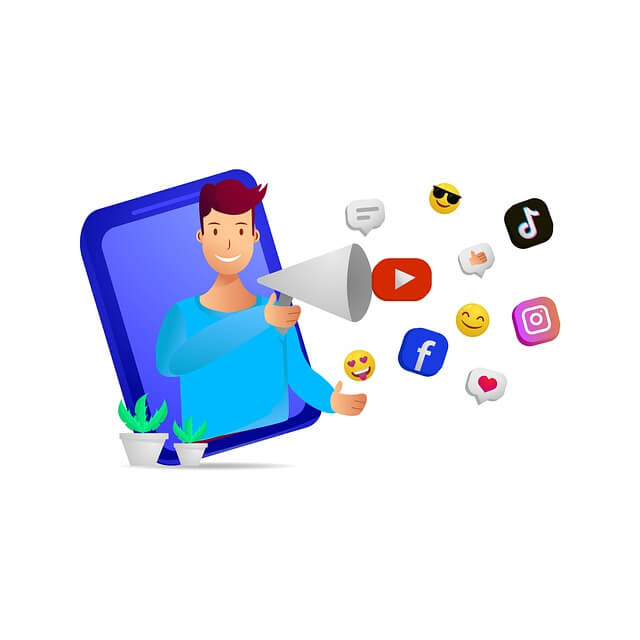 How to become a social media influencer?
Are you ready to make a big splash with your social media presence? Well, here's your chance. Influencer marketing is an emerging trend that has the potential to be a game-changer for any business. By using influencer marketing, you can turn a small audience into a large one.
It's important to understand how to become an influencer if you want to achieve success in this area. The following guide will provide you with an overview of what it takes to become an influencer on social media and how you can use the right strategies to reach your goals.
STEPS:
Select your desired niche
Choose a social media platform
Start posting content related to your niche
Engage with the audience
Be consistent and post more
Check the kind of posts for which your audience is engaging more
Optimize your content and profile
Invest in ads if required
Let brands reach you or you can contact the brands
It's important to note that the best way to grow your social media presence is by starting small and building a community of loyal followers who can help you spread your message.
Influencer marketing is a great way to get more people to your site.
5 Types of social media influencers
1. Mega-Influencers
Mega influencers are those who have more than a million followers, not just a few. These social media stars have become a staple of the social media landscape, and their influence can be felt everywhere—from the brands they endorse to the products they promote.
They're usually famous in their own right, but they're also experts in marketing.
The reason they have such a big influence on the world is that they have a lot of fans, friends, and followers. They are often known for their ability to drive massive amounts of traffic to websites and other online content.
2. Macro-Influencers
Macro influencers have a large audience of between 500K to 1 million followers. They can have a large following on a variety of platforms. They are often celebrities, but they can also be brands or business owners.
They can also be anything from musicians to fashion designers to chefs to bloggers. They can be anyone who is a leader in their field. They can have a large following on Instagram, but they can also have a large following on Twitter.
3. Mid-Tier Influencers
A mid-tier influencer has followers between 50K to 500K but has not achieved any significant success on the platform. They often have a large following and are popular among their friends, but their follower count is nowhere near the level of a celebrity or major influencer.
They're everyday people who've built an audience of people that they can reach and influence. They're not necessarily experts in their fields—but they do have something to say.
They are more likely to be seen as credible sources of information and will often be asked to share their work on their own social channels.
4. Micro-Influencers
Influencers with followers between 10K to 50K are micro-influencers. They have a small, but extremely powerful following. They have a big impact on their followers and have a huge impact on the brands that they work with.
The number of people that follow them is real human beings who like and trust the person.
Reasons why micro-influencers are so effective:
Firstly, they have a large following of loyal fans. This means that they are already following the person, and are therefore more likely to follow the brand as well.
They post regularly on social media. This means that they are very visible on social media, and will often be seen by people who are searching for information.
Micro-influencers are great because they are extremely easy to work with.
5. Nano-Influencers
A Nano influencer has a very small following on social media between 1K to 10K. Their followers are less in numbers but you may see high engagement in the content that they post. Nano influencers are cost-effective, hence most small businesses with low budgets rely on them.
Some nano influencers who want to grow and mark themselves in the industry don't even charge the businesses. Their main aim is to build relationships with brands and grow followers.
Top famous social media influencer
Influencers have the most followers on a given social platform. This person is called an "influencer" because they influence the behavior of others. It's like being a celebrity or a public figure. They are known for making a huge impact on people's lives, often with their Instagram photos, Twitter posts, Facebook, and YouTube videos.
Beauty Influencers
Huda Kattan
James Charles
Manny Gutierrez
Sports
Cristiano Ronaldo
Fashion
Chiara Ferragni
Alexa Chung
Mariano di Vaio
Food Influencers
Jamie Oliver
David Chang
Salt Bae
Music
Justin Bieber
Lifestyle Influencers
Joanna Gaines
Rosanna Pansino
Lilly Singh
Fitness Influencers
Kayla Itsines
Simeon Panda
Social media influencer jobs
Social media is one of the potential tools for spreading information and ideas in the modern world. With more than 2 billion users, it's clear that there is an opportunity for anyone with a message and a platform to reach out to an audience of potential customers.
Influencers have emerged as a powerful force in today's world of marketing.
A lot of people think that there is only one way to get a job as an influencer: You must have a huge following and be able to share content that gets a lot of likes or shares. That is not true. There are different ways too.
Blogger Jobs
This is the most common kind of influencer job. It's a job that is similar to writing for a newspaper or magazine. The person has to write for a website or blog and then share that content with other people.
But you can get a job as a blogger if you are willing to work hard and put in the time.
Social Media Manager Jobs
This is another kind of influencer job. This is a job that involves managing other people's social media accounts.
They are responsible for making sure that all of the company's social media accounts are updated and that all of the company's posts are shared.
FAQs
Define what is a social media influencer?

The definition of an influencer can vary from person to person, but it usually refers to someone with a large number of followers on a social network. Influencer marketing is a new way of advertising that has gained a lot of popularity in the last few years. The influencer does not have to own any products, but they have to have a large audience.

What are some high-paying social networking influencers' niches?

Some high paying influencer's niches:
Beauty Influencers
Sports
Fashion
Food Influencers
Music
Lifestyle Influencers
Fitness Influencers

How much does a social networking site's influencer charge?

They charge according to their followers, niche, and the company's reputation.

What is the social influencer's salary?

Influencers are typically paid to promote a brand, product, or service. They can be paid directly or through an affiliate marketing program.

How much do influencers make on social media?

This totally depends on the niche, the number of followers they have, and their authority in the market. It also depends on the brands that approach the influencers.