Web hosting service provides individuals and organizations with a server to store their website and make them accessible to people via the internet.
In other words, it's an online service that offers organizations and individuals a system for storing content that can be accessed through World Wide Web. i.e it provides a place to store all the files.
If you are new to the world of web hosting or just want to learn more about it to create a new website, keep scrolling.
New users may sometimes find it difficult to set up a website. For this reason, most companies offer some form of customer support.
How does web hosting work?
It works by storing your website's files on a server and then making those files available to visitors who want to view your site. When someone types in your website's URL, their computer gets linked to the server where our site is stored and then loads up the site.
It is a critical stage of running any website. Without it, your site would simply be a collection of files sitting on your personal computer. If you want people to be able to find and view your site, you need web hosting.
Just like it costs money to rent an apartment or office space, web hosting services charge money to store your website files on their servers. And, like a physical business, they need to pay their employees, maintain their equipment, and pay for their web services.
What are the best web hosting services?
When you are starting a website, one of the first things you need to do is choose a web hosting provider.
There's no better feeling than knowing that our site is running smoothly. It can be done by having a good web host.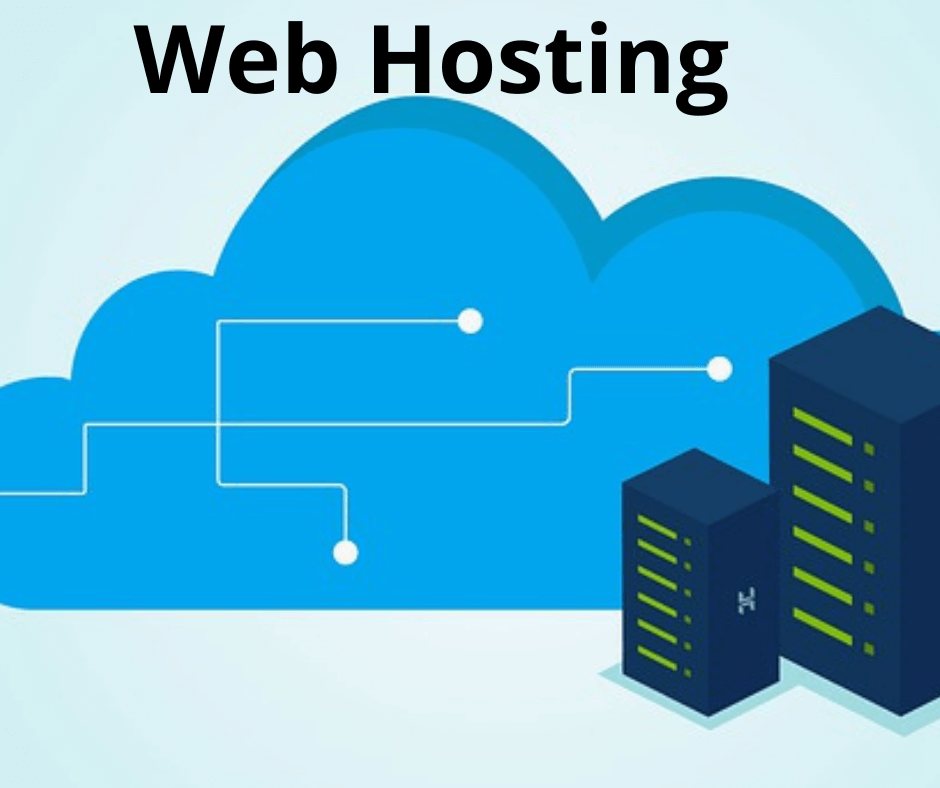 Some of the best hosting plans according to ThePowerhouseCollective
Hostinger – Affordable plans
Dreamhost – Affordable in terms of a monthly plan
Bluehost – Best for beginners
SiteGround – Makes the site speedy & secure
WPEngine – Best managed server
A2 Hosting – Fast and considered to be reliable
Hostgator – Good for lean or minimal needs
GreenGeeks – Eco-friendly
Nexcess – Best for scaling and growth
InMotion – Best VPS hosting
When you are choosing any hosting service, do consider these points.
Reliability: You want a web host that is reliable, meaning that your website will be up and running most of the time.
Uptime: Uptime is usually expressed as a percentage, and it should be at least 99% for a good web host.
Speed: Speed is an important factor for a good website. A faster loading website means happier visitors.
Affordable: Some are very costly and might be out of your budget. Before buying it check if it is under your budget.
Good customer support: There are few cheap service providers that do not give any customer support. When your website faces any issue you should be able to contact customer service.
Do some research and compare different web hosts before making your decision.
Related Articles:
All about Social Media Marketing
Search Engine Optimization (SEO)
The ultimate guide to Affiliate Marketing
Features
There are many different features that one should know before selecting a web host for your website. These features can be beneficial for your website. Some of these features include:
Web server: Of course, the first feature is that it provides you with space on a server to store your website's files.
Domain name registration: This feature helps you to have your own unique domain name, that lets users remember and find your site easily.
Email accounts: This allows you to create email accounts that use your domain name, which can make it easier for people to remember your website's address.
Web design and development: This can help you create a professional-looking website that is easy to navigate and use.
Search engine optimization: This can help you make sure that your website comes in the top results of search engines.
Customer support: Whenever there is an issue on the website, you can contact customer support and get help quickly.
Bandwidth and storage: If you have a lot of images or other media on your website, you will need more storage. When there is a lot of traffic, you require more bandwidth. Some hosts have unlimited bandwidth and storage, while others have limits.
Backup Data: A good web service will provide you with a variety of options for backing up your data, including off-site storage and on-site backups. The best web services give you resources that include tools to keep your data safe.
For example, many web hosts offer site backups as part of their service. Other web hosts may also offer tools such as password managers and encryption software to help you protect your data.
Compatibility: You want to make sure that the web host you choose can run the type of website you want to run. For example, if you want to run a WordPress website, you need to make sure that the web host you choose supports WordPress.
Luckily, most web hosts are compatible with the most popular website platforms. However, it is still important to cross verify before you take any decision.
SSL certificates: One of the features that you may want to look for in a web host is an SSL certificate. SSL stands for Secure Sockets Layer, and it is a protocol that is used to secure communications between two computers.
SSL certificates are important for websites like e-commerce, where sensitive information is being exchanged. Not all web hosts offer SSL certificates, so this is something to keep in mind when you are making your decision.
Control Panel: The control panel helps you use the website more efficiently. It is easy to use where you can easily add or delete files, create email accounts and do a lot of other things with just a few clicks.
This makes it an ideal solution for those who are not very familiar with the technical aspects of operating a website.
Types of web hosting
We will now discuss the most common type of web hosting, break down each type and give you a few tips on how to choose the right one for your business.
1] Shared Hosting
As the name suggests, here server is shared among multiple websites. This is an economical and widely used web service. All resources like CPU, memory, storage and bandwidth are shared among websites on the server.
Pros
It has a comparatively low cost.
It is flexible: You can upgrade to a higher level of service if your website grows.
It is a good option for beginners because it's easy to set up and manage. Navigation in the control panel is easier.
Cons
Slow loading times: If the server your website is on is busy with other websites, your website may load slowly.
Security risks: If another website on the server is hacked, your website may be affected as well.
On the server configuration, users don't have any control.
Despite these potential drawbacks, shared hosting can be a good option for many websites, especially those that are just starting out or have modest traffic levels. If you're planning on having it for your website, do your research for the best provider.
2] VPS Hosting (Virtual Private Server)
It uses Virtual Private Servers to provide users with a more private and isolated environment than shared hosting, while still providing the flexibility and affordability of a shared solution.
VPS plans typically include more RAM and storage than shared plans, and may also include additional features such as root access and increased control panel options.
VPS is often more expensive than shared hosting but can be a great option for those who need the extra resources.
Pros
VPS gives the ability to customize your own server and increased control over security and performance. This means that if there are any security breaches on other websites, your website will not be affected.
You have complete control over your server. This means you can install any software you need, and you can also customize the server to meet your specific needs.
Dedicated server space with the ability to scale your resources as your needs grow.
Better speed
Root access to the server
Cons
It is expensive because it provides you with extra resources and flexibility.
It can be more complex to manage and hence not suitable for everyone as it requires some technical knowledge to set up and manage your server.
3] Cloud Hosting
It uses cloud computing technology to serve its online services. The services are usually offered on a pay-as-you-go basis, which allows organizations to only pay for the resources they use.
They offer many advantages for organizations, including increased agility, scalability, and cost savings.
Pros
There is no need to invest in expensive hardware upfront, and you can scale your resources up or down as needed.
Increased agility and flexibility: It can be more flexible than traditional on-premises hosting because you can quickly add or remove resources as needed. This can help you respond more quickly to changing business needs.
Increased reliability: It can be more reliable than a traditional on-premises server because your data is stored in a remote data center with multiple redundancies. This can help to ensure that your data is always available, even if one data center goes offline.
Server failure brings no effect.
More scalable.
Pay as you go pricing model.
Cons
Increased costs: If you use more resources than you anticipated, your cloud server costs can increase quickly.
Security concerns: Some businesses are concerned about the security of their data when it is stored off-site in a cloud. The root is always not provided.
4] Dedicated Hosting
Here website is hosted on an entire web server and is used generally for larger websites. It is often more expensive than shared hosting, but it offers several advantages, such as improved performance and security.
It is a good choice for websites that receive a lot of traffic or require special features, such as e-commerce sites or sites that use custom applications.
Pros
It offers several advantages over shared types, including improved performance, security, and control.
Improved Performance: Because dedicated servers are not shared with other websites, they can offer improved performance.
It is good for websites that get a lot of traffic or use resource-intensive applications.
Security: Dedicated servers offer increased security compared to shared servers. This is because dedicated servers are not shared with other websites, so there is less risk of your website being compromised by malicious activity from other sites.
Control: On server configuration, we have total control. This means you can install custom applications and make configuration changes that are not possible with shared hosting.
Dedicated servers also offer more storage and bandwidth than shared servers.
The reliability is high.
Cons
It can be more expensive than shared hosting, and it requires more technical knowledge to set up and manage a server.
If you are not comfortable managing a server, you may want to consider hiring a dedicated server administrator.
Additionally, dedicated servers typically require a higher level of security than shared servers, so you may need to invest in additional security measures, such as firewalls and anti-virus software.
For a small website that gets less traffic, dedicated plans would be more expensive. In such a case, shared or VPS could be a better option.
5] Managed Hosting
Here hosting provider manages all aspects of the server for the customer. They offer various levels of support, from basic tasks such as security updates and performance monitoring to more comprehensive services such as technical support.
Pros
You get a team of experts to help you with maintenance, troubleshooting, and setup. This can save you a lot of time and money, as you won't have to hire your own staff or manage your own servers.
The flexibility of scaling up or down can be a big help if your business is growing or experiencing a downturn.
It can also be more secure, as the company will typically provide security updates and monitoring.
Cons
It can get expensive as you're paying for the added services and support.
You have no control over it. While this can be seen as an advantage by some, others may prefer to have more control over their servers and applications.
6] FREE hosting
A free web server provides individuals or organizations with a web server to store their website's files free of charge. It is often supported by advertisements, and sometimes by limited storage space and bandwidth.
Free web services are often used for personal websites, free Blogs, small business websites, or as a testing ground for new websites. They are not always the best option for larger businesses or organizations that require a more robust and reliable web hosting solution.
Pros
Cost: Most services are provided free of charge which can be a great benefit for small businesses or personal websites.
Cons
One of the biggest disadvantages of free web hosting is that you usually don't get your own domain name. Instead, your website will be hosted on a subdomain of the free host's domain.
Limited control over your website.
Free hosts may limit the amount of storage space and bandwidth you have to use.
Cannot handle more traffic.
7] Cluster
It is a type of web hosting that uses a cluster of servers to provide scalability and high availability. A cluster is a group of connected computers working together to complete a task.
In cluster hosting, each server in the cluster is assigned a specific role, such as handling database queries or processing user requests.
It is often used by large organizations that need to provide high availability and scalability. For example, a cluster of servers can be used to handle a sudden spike in traffic without affecting the performance of the site.
It is generally expensive when compared to other types of web hosting because it requires more servers. But it has a high level of performance and availability for websites that need it.
Pros
When multiple servers are clustered together, each server can share the load of requests, which can help to improve the overall performance.
If your website or application experiences a sudden spike in traffic, the cluster can automatically scale up to meet the demand.
It can also provide enhanced availability. If one server in the cluster goes down, the others can pick up the slack.
Cons
It can be more expensive than traditional hosting models, as it requires multiple servers.
You may find it more complex to manage and set up than a single server. This is due to the need to configure and maintain communication between the servers in the cluster.
8] Reseller
As a reseller, you can buy hosting services from a larger company and then resell them to your own customers. This can be a great way to get started in the hosting industry without having to invest a lot of money in infrastructure.
The reseller plans are often used by web designers or developers who create websites for their clients. By reselling web services, they can offer their clients a complete package that includes both the design and hosting of their website.
The plans vary in terms of the resources they offer, but most include features such as unlimited storage and bandwidth, email accounts, and FTP accounts. If you have a reseller account with 1 GB of storage and you only use 500 MB, you can resell the other 500 MB to another user.
Pros
It gives flexibility to resellers as they can manage how they want to resell their services.
It can be a great way for resellers to create their own brand and grow in the market.
By providing good services at an ideal price, resellers can attract new customers and grow their business.
Cons
Could be costlier than other types of web servers, such as shared or VPS hosting. This is because reseller hosts typically need to purchase their own servers and then resell the hosting services to their customers.
The reseller may not have as much control over the server as they would if they were the direct customer of the web hosting company. This can be an issue if there are problems with the server or if updates need to be made.
9] Colocation
Here, businesses rent space from a colocation provider. The colocation provider offers space, bandwidth, power, and other resources needed to run the business's servers and equipment.
Businesses that use colocation hosting can choose from a variety of providers, each offering different features and pricing structures.
It can also be a good option for businesses with specific compliance requirements, such as those in the healthcare or finance industries.
If you are planning to buy colocation hosting, make sure to do some research about different hosting providers and compare their features with pricing.
It can be a great option for businesses that need more control over their server environment and can't or don't want to manage their own data center.
Pros
With colocation, you only pay for the space that you use, which can be a fraction of the cost of renting or leasing your own server space.
In addition, you don't have to worry about the cost of maintaining or upgrading your own equipment, as this is all taken care of by the colocation provider.
Another advantage of colocation services is that they can provide you with a higher level of security and reliability than you could achieve on your own.
When you colocate your servers, they are housed in a secure facility with state-of-the-art security systems.
Cons
If something goes wrong, you will need to have the skills and knowledge to fix it yourself or hire someone who does.
Colocation providers are not commonly found everywhere.
10] Grid
It is a type of web hosting that uses a grid computing platform to distribute the processing and storage resources needed to power a website or application across multiple servers.
This approach can provide many benefits, including improved scalability, reliability, and security. It can be especially helpful for organizations with high traffic levels or those who need to provide their users with real-time data or processing power.
Pros
Scalable infrastructure.
If one server in your grid goes down, your website or application will still be up and running.
Cons
Faster internet connection required.
11] Home server
A home server is a computer dedicated to serving the needs of a home network. A home server is typically much more powerful than the average home PC and is thus able to handle these tasks without issue.
When there is a failure of another home computer, a home server can be configured to provide backup and redundancy. For home users with multiple computers, a home server can be an invaluable asset.
Pros
We get complete control over our hosting.
Good for maintaining privacy and security.
Cons
Need space for setting up.
Requires good investment.
FAQs
What is web hosting?

Web hosting service provides individuals and organizations with a server to store their website and make them accessible to people via the internet.

Do I need web hosting?

No, you don't need web hosting. You can use a free hosting service. Additionally, if you want more control over your website's design and functionality, you'll need to use a self-hosted platform like WordPress.org.

How do I choose the right web host?

Some hosts offer more features than others, so be sure to compare each hosting plan in terms of Price, Reliability, Speed, Bandwidth, storage, customer support and make your decision.

What are the different types of web hosting?

Cloud Hosting
VPS Hosting
Shared Hosting
Dedicated Hosting
Managed Hosting
FREE
Cluster
Reseller
Colocation
Grid
Home server

What are the features of a good web host?

Good customer support
Backup Data
Web design and development
Better bandwidth and storage capacity
Compatibility
Providing SSL certificate

How much does web hosting cost?

The cost of web hosting can vary depending on a number of factors, such as the type of hosting plan you choose, the length of time you commit to a particular plan, and any add-ons or extras you may want to include.
In general, however, basic web hosting plans tend to start around $5 per month, with more comprehensive plans costing $10 or more per month.
If you need special features or functionality, such as unlimited storage space or bandwidth, you may have to pay a bit more. But in most cases, they are very affordable to set up your own website.

What are the benefits of web hosting?

The three main benefits are: People all over the world can easily access your website, gives your business a professional look, cost-effective way to promote your business.

What are the drawbacks of web hosting?

It can get expensive based on what plan you choose.
If you choose a web host that is not reliable, your website may crash or go offline frequently.
Additionally, if you choose a free web host, you may have to deal with ads being placed on your website.
Overall, however, the benefits usually outweigh the drawbacks. If you select a good web host and plan your website carefully, you can create a successful online presence.

How do I get started with web hosting?

First, do your research and select a suitable hosting service. Once you've chosen a provider, you will need to set up an account with them and provide them with your domain name. After your account is set up, you'll be able to upload your website files to their servers and start building your website.

Does google domains offer web hosting?

No. They do not offer any web hosting. You will have to buy it separately.

How to start a web hosting business?

One of the simplest ways to start our own web hosting service is through Reseller hosting.

Can I host my website on amazon web services?

Certainly. It is very common to find websites on amazon web services (AWS). It is one of the hosting solutions for small to medium-sized businesses. It is very cheap, it has a lot of features and it is easy to set up.

Is Godaddy a web host?

Yes. It offers domain names, a website building platform, and different hosting plans.