What is SEO or search engine optimization? It is nothing but the process of improving the quantity and quality of website traffic and ranking it on the first page of SERP or search engine result page. SEO is a dynamic process. There are new updates and algorithms from time to time.
So in this article, we will cover all the latest techniques, tips, basic foundations, and information on SEO. So what is the history of SEO? When did it start?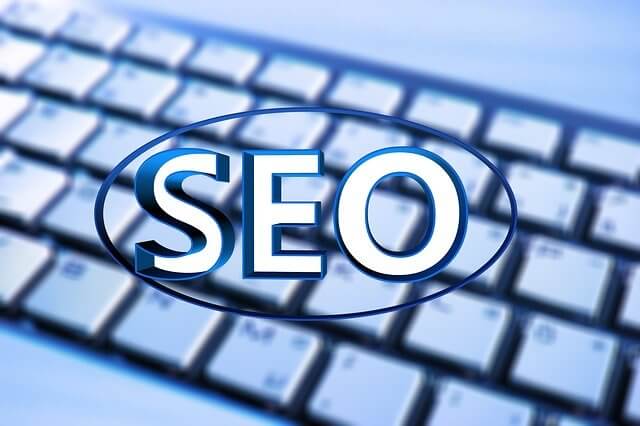 It started with the first website made in the year 1991. Many other websites were built on different topics, and users found it difficult to access information due to multiple contents. So to make it easier, search engines came into the picture.
Yahoo was mainly used as a search engine at that time. The real SEO game started in 1966 when Larry Page and Sergey Brin built BackRub. Later it was named Google. When Google began, people got to know about search engine optimization and how to bring content in front of people.
However, SEO was not so complicated back then. Just add keywords in the title and a few in the content. As the competition is high today, we need to do proper SEO and wait to see the results.
Only a website with good optimization that follows user intent and google's algorithm rank high.
Nevertheless, why would anyone want to rank their website on the first page?
That is because users click on the first page results. It is not very common for the user to go to the second page to find the answers to his query.
Three types of Search engine optimization or SEO
Basically, we categorize SEO into ON page and OFF page SEO. However, some consider technical SEO to be the third type though it comes under ON page SEO. We will study it as the third type in this blog.
ON Page SEO
The set of activities that we carry out within the website to rank it on SERP is ON-page SEO. We do not have power over all the OFF page SEO factors. However, when it comes to ON-page, there is 99-100% control over it.
It is an ongoing process. Even when we rank first on SERP, we need to keep doing the ON-page SEO. If we do not, our competitor will take over.
Let us learn some of the factors
1. Website crawling
For a website to be seen by crawlers, we need to submit it on the google search console. Search console is a product of google on which, after submitting the website, search engines crawl, index, and rank a site.
2. User-friendly URL
URL should consist of a maximum of 75 characters. It should be understandable and should not include underscore, random numbers, or stop words.
3. Well-targeted content
The content written in an article should meet the user's needs. Users come to the page expecting to get answers to their queries. So write content from the user's perspective. It should be crisp and to the point.
Writing too long articles or not giving users what they want will only make readers bored and eventually leave. Hence, the bounce rate increases which is a negative SEO factor. Traffic then goes to other websites, and our competitor's website eventually ranks.
Consider these points when writing an article,
Update the content according to the latest standards
It should fulfill the user's requirements
Content should be fresh and unique
Keep the content user-friendly
Increase engagement using proper visuals and gifs
Have a call-to-action button
Optimize videos and images
4. Keyword optimization
We need to optimize keywords in the content properly. Overstuffing keywords results in the website getting ranked low. 1-3% of keyword density is considered normal. Just write the content keeping in mind the user's need.
Where all to use the keywords?
Use it in the URL
Use it in the title
Meta tags
Body
H1 Tag
Now, there are two types of keywords.
1] Short tail keywords have 1, 2, or 3 words. They could be the primary keywords. They have high search volume and usually have high competition.
2] Long-tail keywords are a group of more than three words and they could be both primary and secondary keywords. They have less search volume and usually have low competition.
Primary keywords
Primary keywords are the main keywords we want to rank for in the article. Use them in URL, title, meta tag, body, and H1 tag.
Secondary keywords
They are the related keywords. They are mainly used in the body. Also, use short-tail and long-tail keywords for optimized content.
5. Broken link analysis
A broken link on a website is a web page that does not work anymore. It happens whenever a particular page has been moved or removed. It is essential to remove the broken link or fix it. Alternatively, search engines will not index the website completely.
Redirect these pages to 302 and 301 redirects. Here, 302 is temporary and 301 is permanent redirects.
6. HTTP vs. HTTPS
These are the two protocols. Within these, HTTPS or Hyper Text Transfer Protocol Secure is considered secure. Having a secure website ensures its safety and does not leak information. Google now considers it to be a ranking factor.
7. Image optimization
Just like content optimization, image optimization plays an important role. The search engine cannot read the images like the content. Use alt text so that search engines can read the images.
Properly optimizing images gets traffic from google searches. Use less-sized images. Use tinypng.com to reduce the size of images by compressing them.
8. Readability & User experience
The content of a site should be understandable and easy to read. There is no need to use unique and complex words to look professional. Straightforward content with a good user experience is all an article needs. Use a good menu with submenu items in it if required.
Have proper navigation with bread crumbs. Avoid copying content from other websites and duplicate content from within the website. In such cases, it is hard for Google to decide which content to rank, and eventually, it decreases the website's rank or penalizes it.
9. CTR
Click-through rate or CTR is the ratio of the total number of clicks received to the number of impressions.
CTR = clicks/impressions
Here, an impression is the number of times a page or an ad is shown on SERP.
To increase the CTR, write an impressive title to get more clicks. For this, add FREE, discounts, or words like coupons to receive more clicks. Also, add the recent dates to let users know that it is fresh content.
10. Mobile-friendliness
Mobile-friendly websites are readily accessible on any device like tablets, desktops, and mobiles. Around 60-70% of traffic comes from mobile users.
So make the website mobile-friendly. Use mobile-friendly themes to make the website responsive. A free mobile-friendly testing tool from google – https://search.google.com/test/mobile-friendly
11. Website structure
Website structure tells how clean and neatly it is structured for users and crawlers to understand. Use proper navigation bar, categories with the related articles, Headings, and well-defined logo if required.
12. Internal Links
These are the types of links from one page to another page on the same website. These links help users to remain on the website for a longer time and reduce the bounce rate.
13. External Links
These are the types of links from any website page to a different website. A website must have external links because we want to give our users more knowledge on the topic by linking to other websites, which is a positive sign in the eyes of search engines.
Always link to a suitable authority website with high DA and PA. It is much better if linked to a government or educational website.
14. Nofollow links
These are the links with the tagline 'Nofollow,' which directs them not to pass the link juice to the linked websites.
15. Dofollow links
These are the links with the tagline 'Dofollow,' which tells them to pass the link juice to the linked websites.
Related articles:
Benefits of linking internally
Don't follow these Outdated Tactics of SEO
Checklists for Technical SEO
OFF Page SEO
It is a set of activities carried out on another site or platform to rank a website on SERP. In this process, we promote our website around all internet channels.
We have covered a few factors that come under OFF page SEO
Link building
Links building involves getting backlinks from external sites pointing toward your site. Your ranking is automatically improved when another website mentions your site in their articles. So it is a highly crucial OFF page strategy to rank a website.
Ensure that the link building comes naturally and not by spamming. Providing high beneficial content will get you valuable backlinks. It is also necessary to get links from good authoritative websites, eventually impacting your site.
Getting one backlink from a quality website is better than getting 10 backlinks from a low-authority website.
Guest blogging
Guest blogging is writing articles on other websites to link to our website. Don't do guest blogging to get links. The content you write on other blogs should be of high value and user-centric. Don't write only a 300- 400 words article.
Write a long blog in a friendly tone with short paragraphs, propers headings, images, and infographics wherever necessary. Never use copied or spun content on guest blogs. To do guest blogging, reach out to websites similar to your niche and tell them that you are an expert on the topic and can provide valuable content for their website.
Send them sample articles from your site to prove your point. Once agreed, they publish your article on their site with the link pointing to your website.
Email marketing
Sending emails to prospective customers to market our products or services is called email marketing. Marketing tools are used to send emails to intended customers with high-quality information on any business's products, services, and solutions.
A database of all customers is collected, and a single email addresses hundreds of customers. A consistent campaign is built promoting the business services. Bulk emails can be sent manually or by using email marketing tools.
Sending emails manually is time-consuming, and small companies with low budgets usually follow it. Large companies use specialized automation tools that automate the entire process of email campaigning. You can track, schedule, and check the analytics using these tools.
Social Media Marking
Marketing your products or services on different social media platforms to bring traffic to your site is social media marketing. Social media platforms include Facebook, Twitter, Linked In, and Instagram, bringing massive traffic to your site.
Simply create a business page on all these platforms, provide quality information, and increase your followers to get free traffic. You can then post about your products and get free traffic on your site. This method totally depends on the number of followers you have. You get good traffic when you have more followers.
Another way of getting massive traffic to your site is by running paid ads. The most preferred platform by all marketers is Facebook, where there is a lot of customization option. It's imperative to have good advertising skills to run any ads, or you will run out of money with no ROI.
Technical SEO
It is a set of activities that directly impact crawling and indexing by search engines. Though it is part of ON-page SEO, it is considered the third type of SEO. The main difference is that ON-page SEO deals with the content while technical SEO is related to crawling and indexing.
Add SSL certificate
The first thing for any website to build trust with users is to be secure and safe to use. Not just users but google also prefers websites with SSL installed, or it is not ranked. Here in the URL, we change HTTP to HTTPS. Cloudflare.com is a website where you can get a free website SSL certificate.
Check if pages are crawled
Google has a free tool called search console to check if your website pages have been indexed or not. It also tells you which pages are not indexed to rectify them.
Following proper URL structure
A well-structured URL tells google and users what an article is all about. A URL should have a maximum of 75 characters, and if it is more than that, try to shorten it. Do not use underscores, numbers, and unnecessary words to avoid confusion. It is best to use the focus keyword alone in the URL or use the page's title with no stop words.
Mobile Friendliness
Mobile-friendly websites are easily accessible on all devices, and 60-70% of users that come to websites are mobile users. So it is crucial to make the website mobile-friendly by using proper theme hosting.
Organized site structure
Keep your website structured and organized with easy-to-use navigation. Add related pages only on those categories, and do not mix when you have categories. Using bread crumbs also makes navigation easy, and the user is not lost in the website.
Speed of website
An ideal load time for any website is between 3-4 seconds. When website speed is not good, users tend to abandon the website and go to other websites, increasing the bounce rate. Use less sized images, and videos, and most importantly, use good hosting.
Check website speed at Pingdom
Canonical URL implementation
When a single page can be accessed using multiple URLs, google gets confused and lowers the rank. Use canonical URL to direct the search engine to use a single URL among all the URLs.
XML Sitemaps
Submit a sitemap in the search console to tell crawlers about all the categories, pages, and posts on your site.
No Index Tag
Use the No index tag when you do not want certain content to appear in SERP.
Robots.txt
Robots.txt uses "Allow" and "Disallow" directives to tell the search engines about the files to crawl and not to crawl. However, content is not blocked and is shown on SERP.
Optimize 404 pages
When a page doesn't exist on your site anymore, redirect that page to an active page using 404 optimizations.
What are the techniques of SEO
There are two ways of completing any task. The right way and a wrong way. Following the right ways to do SEO comes under 'White hat SEO,' and following the wrong ways comes under 'Black hat SEO.'
White Hat SEO
A set of legal and ethical actions carried out by following the guidance of a search engine is called white hat SEO. All the ON page, OFF page, and Technical SEO methods mentioned above in the article come under White hat SEO.
Some features of White hat SEO
It follows search engine guidance
User-friendly website design with a good interface
High-value optimized original content
Quality inbound links and relevant internal links
Following technical aspects of a website
Black Hat SEO
A set of illegal and unethical actions carried out by not following the guidance of search engines is called Black hat SEO. Following this practice gets a website backlisted from search engines and will never appear on SERP.
Keyword stuffing
Adding keywords in content should come naturally. Stuffing keywords everywhere was a moment of glory a few years back. But google noticed that adding unnecessary keywords was not providing users with any valuable content. So it is a strict 'NO' method.
Cloaking
It involves using two content, one for the Google bot to crawl and rank. Another content is for website users.
Hidden Content
Hidden content is a type of text invisible to the user's eye, but the search engines can read it. To hide the text, the font size is kept to 0, and the color of the text is changed to the same color as that of the background. This method increases a site's ranking, but eventually, it will take your site down.
Copied Content
This is an outdated technique that was followed by all bloggers to some extent. It was easy to fool google's algorithm by copying content from other sites, spinning it, and posting it on your site. But you are getting your site down.
Bait and Switch
This is the wrong way to rank a page and then change the page content. First, a piece of content is written solely for google by using a set of keywords. Once the page is ranked, content is changed, and users get entirely different content when they visit the site.
Clickbait
It is a method of writing attractive and catchy eye titles for the users to click on your site. Words in the title include "Shocking," "FREE," "Discount," etc. But when someone clicks on the title, there is no such thing. The sole purpose of this technique is to make people click on your site.
Blog Comment Spam
This is a method of commenting on other sites to generate links to your site. Spamming on other sites with comments will make you lose your rank.
Link Exchange
This is like a mutual agreement between two parties. When two bloggers are in the same niche and want to increase their rankings, they exchange links.
Guest Post Spam
Guest blogging on authoritative websites is good when providing them with quality content. But adding irrelevant articles with no user intent just for getting backlinks is spamming.
Related articles:
All about Social Media Marketing
Web Hosting types and features
The ultimate guide to Affiliate Marketing
Grey hat SEO
It is neither white nor black hat SEO, but it is a combination of both. It is a way of fooling Google's algorithm to rank your site on search results. Most bloggers follow this technique and rank their websites. But in the long run, this might hurt your ranking. So it is better to stay away from any such method that will harm your site.
Purchasing old domains
This is widely followed grey hat technique even today. An expired domain with high DA, PA, and good backlink profiles is bought and redirected to a current domain name or pages using 301 redirects. Traffic and link juice from these old domains is passed to the primary website to increase the backlink profile and link authority.
Private Blogging Network (PBN)
PBN was a popular link-building method earlier. After the Google Penguin update was introduced, many bloggers restrained themselves from using this technique.
PBN is done in two ways
Reach out to private blogging network sites and ask them to link to your website in exchange for money. This method could be risky as the links created could be spammy.
This method takes a lot of your time to build a website by buying a new or expired domain name, creating content, optimizing, and creating a backlink to the primary website.
Link Exchanging
As the name suggests, it is a method of exchanging links between two websites. Here, you first start contacting bloggers in the same niche as you are and ask them to link to your website. In return, you create a backlink to their website.
It is a mutual backlink-creating method that benefits both websites. But Google is brilliant, and if it is done often, it can catch you and rank the website low.
Frequently asked questions
What is search engine optimization or SEO?

Optimizing a site to rank in the search results to get more traffic is search engine optimization.

What are SEO techniques?

SEO techniques are the good and wrong ways of SEO for any site. It includes White hat, Black hat, and Grey hat techniques.

How to do SEO for a website?

To do SEO of any website, you should know ON page, OFF page, and Technical SEO. Avoid any black hat techniques and follow only google's guidance to rank a site.

What does SEO stand for?

SEO stands for Search Engine Optimization.

What is the best course on search engine optimization or SEO?

There is both paid and free course available on SEO. You can read articles from Neil Patel, Moz, Semrush, or search engine journals for free content. There are paid courses available on upgrade, Coursera, and many other sites for beginners and advanced levels.

Why is SEO important, and why do we need it for our website?

SEO is a way of ranking a site organically on SERP without spending a single penny. Ranking a site on the first page on SERP gets you massive traffic, and you don't have to opt for paid ways like google or Facebook ads.

How to check the SEO ranking of a website?

There are many tools to check the ranking of any site. Some tools include Ubersuggest, Ahref SERP checker, Moz, and Semrush.

Which option is the most search engine optimized title?

The top title on search results is considered the most optimized title.

How many SEO keywords should I use?

It depends on the content length. For 1000 words articles, use 2-4 primary focus keywords. Include related keywords, both short tail, and long tail keywords.

SEO vs. PPC?

SEO is a way of optimizing a website to rank organically. PPC or Pay Per Click is an advertising method that charges you for every click.

SEO and digital marketing?

Digital Marketing, also referred to as Online Marketing, is the promotion of products and services online by both paid and free methods.
SEO is a part of online marketing that involves promoting your services organically.

SEO vs. SEM?

SEO involves the marketing of services by ranking a site organically on search results. This process is time taking and requires patience and hard work on a site.
SEM or Search engine marketing involves marketing your products through paid advertisement.

SEO vs. SMO?

SEO is a method of optimizing a site organically to get traffic from different search engines. In contrast, SMO or social media marketing optimize various social media platforms to get traffic.