What are the benefits of internal linking in SEO? We will learn about their importance and how they play a crucial role in ranking a site in the search engine.
Internal links are nothing but hyperlinks that connects pages to each other within the same website. Consider a website with many pages. Now few pages may have information that is relevant to other pages. In such a scenario, interlink those pages with each other.
A word or set of words are given links pointing to another page related to the same topic to give users more information. In other words, the content part of one page is linked to the content part of another page with a hyperlink. They are also called anchor text. They provide similar information related to one page on another page but in detail.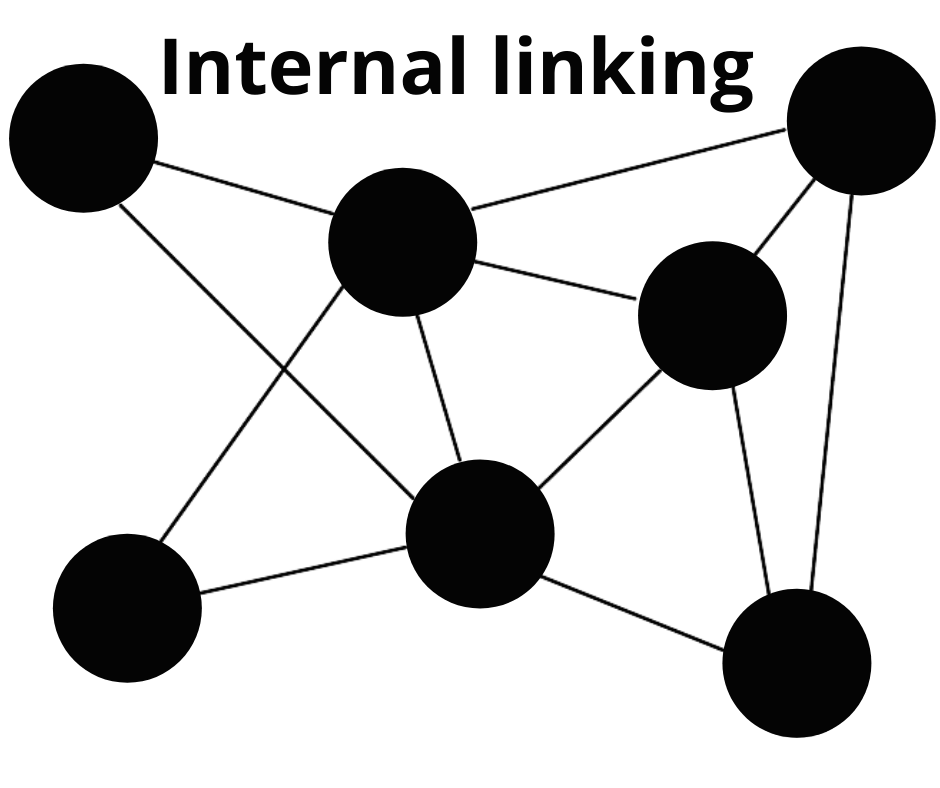 Benefits of internal linking in SEO
1] Increases ranking
It is one of the essential parts of On-page SEO, yet it is overlooked by so many as they do not know its value. Do not give too many internal links to another page. If the article is about 1000 words, 3 to 5 internal links are okay.
If we add more internal links thinking that our ranking will go high, that will not work. Some add links in each paragraph which is a bad SEO technique. Never overdo it. Furthermore, link only to those pages with the related topics whenever required.
2] Easy Navigation
If there is an article about Search engine optimization, there will be links on this article related to the same topic. Now, what is so good about this?
One of the best advantages of internal linking is that users do not have to go to the home page or go through navigation bars in the top menu to get a clear idea of the subject. Within that page, the user will have all his doubts cleared, and he does not have to go to other pages or websites in search of answers.
Remember, do not add links unnecessarily. Make sure there is some relation between the linked content.
3] Multiple reading options
Internal links give users multiple reading options for different pages. When reading an article, you will find many internal hyperlinks where users can jump from that particular page to another page.
He can review and relate the content to get a clear idea. Make sure that when you give an internal link, the existing page should remain in the same window, and the user should be able to open the internal link in a new tab. This way, whenever a user has to go through the previous page, he can access it easily.
4] Helps google in crawling and indexing
The benefits of internal linking in terms of crawling and Indexing by Google are many. When crawling an article, the crawler goes through page content and the internal links. These links help the crawler reach other pages and speed up the crawling process.
5] Reduces Bounce rate
When a user reads an article on your site, and for some reason, he does not like the content or does not get the answers he wants, he will immediately leave the website. This increases the bounce rate. It can be decreased by including internal links.
As you provide quality internal links, a user clicks on these links and access other pages, and remains on your website for a longer time. Hence bounce rate decreases.
Related articles
Outdated SEO Tactics
Technical SEO checklists
How to do internal linking in HTML?
Check out the link to know about internal linking in HTML.
FAQs
What is internal linking with an example?

It is the process of linking pages to each other within a website. They are nothing but text hyperlinks carrying links to another page. Some examples can be links in the navigational bars, the footer menu, the content, and the images.

What are the 4 types of internal links?

Contextual links: They are usually found in the content part of the page where we link a text to another page on the same website.
Footer links: These links can be seen in the website's footer area. These types of links usually remain the same irrespective of any page.
Image links: Here, images are used to link to the other pages.
Navigational links: These links can be seen at the top menu, including all categories with pages.

Do the benefits of internal linking in SEO help?

Yes. It is one of the essential SEO practices many blog owners ignore. Using a significant amount of related internal links improves the value of that page in the eyes of search engines and helps in faster crawling and indexing.

Difference between internal linking and external linking?

Internal links
Here pages are linked to each other within the same website.
It benefits only one website where links are inter-connected.
External links
Pages of one website are linked to pages of a different website.
In external links, both websites get benefits. Some people do not give much importance to external links considering they will positively impact the only linked websites. That is untrue.
It is true that when we give a backlink to some website, link juice from our website passes to that particular website. However, it also helps improve the credibility of our website.
Remember to give links to authoritative websites with good DA and PA. It enhances the authority of our website in google's eyes. It also provides readers with valuable content for reference.

What are some of the internal linking tools?

Internal Link Building
Yoast SEO
Internal Link Juicer (Free Version)
SEO Press
Internal Link Finder
Link Whisper
Keywords to Links Converter
Rankmath
Interlinks Manager
Internal Link Juicer Pro
SEO Smart Links Premium
Inlinks for WP

How to do internal linking in WordPress?

Identify the keyword through which you want to create an internal link. To that keyword, add an internal link pointing to another page(Do select a new window). Using some internal linking tools, it can also be automated.